Executed from March 2018 – July 2018 
Having a clear definition of provenance helps customers and creators understand what products and services are rightfully representative of a place or culture. Unfortunately, there are few standards within Irish provenance.
Because of an absence of common standards within the Irish culture and consumer industry, discerning International consumers consistently find it difficult to discover flagship representation of authentic and high quality Irish products, services and brands. This makes it easier for cheap, unrepresentative and inauthentic products to proliferate.
Plan
An Lorg
only awards the best of truly Irish products, services and brands in order to identify and standardise an independent and indigenous Irish provenance.
Why This Matters
No discerning customer will look through the rough looking for diamonds. Equally neither should brand Ireland expect them to do so while we have underexposed expressions deserving of praise and promotion.
Facebook Page header image was refreshed every month with a new product review.
By using Facebook as a platform for monthly product reviews on Irish products and brands, interspersed with editorial pieces on Brand Ireland,
An Lorg
is a magazine and review platform that sets its sights on instilling standards and defining what Irish provenance really is. 
An Lorg
—Signature Irish Products is the indigenous mark of excellence reviewing and awarding only the very best of the Irish market today.
Boosted by its amplification on Instagram the magazine is an attempt to discuss that which is close to my heart as well as offering an elevated profile from which to do so—cutting ties with the vast ubiquity of Paddywhackery's poor quality misrepresentation.
The Facebook page offers reviews and editorial on Irish brands and indeed Brand Ireland discussing the desire for a more aspirational and detail-oriented level of craft & execution from its industries and sensitivity of its indigenous culture, which has seen anything but in the last 100 years.
Original Expression. Genuine Hospitality. Natural Balance. 
All items are reviewed under these three categories which further breakdown into more granular analysis. All of which however prioritise Irish language and its use during production as well as presence and visibility on the final product.
The Reviews of products thus far ranging from clothing to scented candles, condiments and music.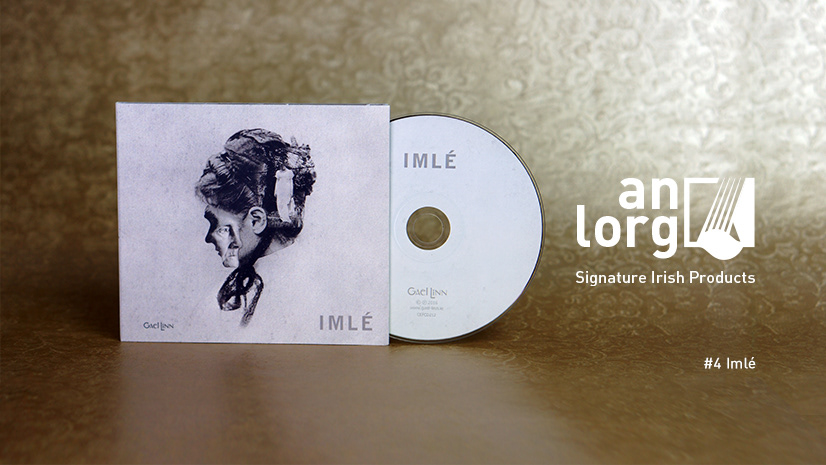 Imlé's self-titled album was the first award-winner to successfully clear all of the criteria in embodying a high-calibre and truly indigenous Irish expression.
Breaking up the month between product reviews is the editorial piece entitled Radharc, or "perspective" in English. The purpose of which is to highlight quirks in Irish culture that reveal an inability to tackle underlying thought spaces in the popular Irish narrative.  

Topics so far dealt with have covered Irish typography and visual landscape, embodying a truly green character, and of course, Irish provenance itself.